Details

Written by Rapid Release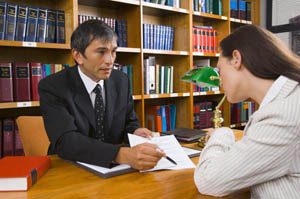 For someone who's been arrested, there's more to navigating the Colorado judicial system than understanding how Denver Bail Bonds work. Knowing what to expect when arrested, what time spent is like in the Denver city jail, and how the judicial system itself works can be extremely intimidating.

Most people don't have the expertise for all of these things, in which case talking with a defense attorney may be a good thing. Unless a defendant has hired a private attorney, the court will provide a public defender to help the accused understand the legal system and how bail bonds in Denver Colorado work. But whether a public defender has been provided, or the accused hires one, a number of questions should be asked up front.
How long have you been practicing in Colorado or this particular jurisdiction? Never underestimate the importance of an attorney's experience working with the local court where your case will be heard. An experienced lawyer who may be familiar with the judge, magistrate, and crime for which a defendant has been accused is very important when thinking of hiring someone.


How many cases involving charges like mine have you handled? Defense attorneys are not all created equal. Some are more competant in the nuances of corporate law, defending small and large companies when sued for criminal negligence or some other offense. Some deal exclusively with homicide cases, which others have experience handling cases where a defendant has been arrested for driving under the influence of alcohol or drugs. If you've been arrested for breaking into a store, it may not be a good idea to hire an attorney fresh out of college who specializes in intellectual property rights.