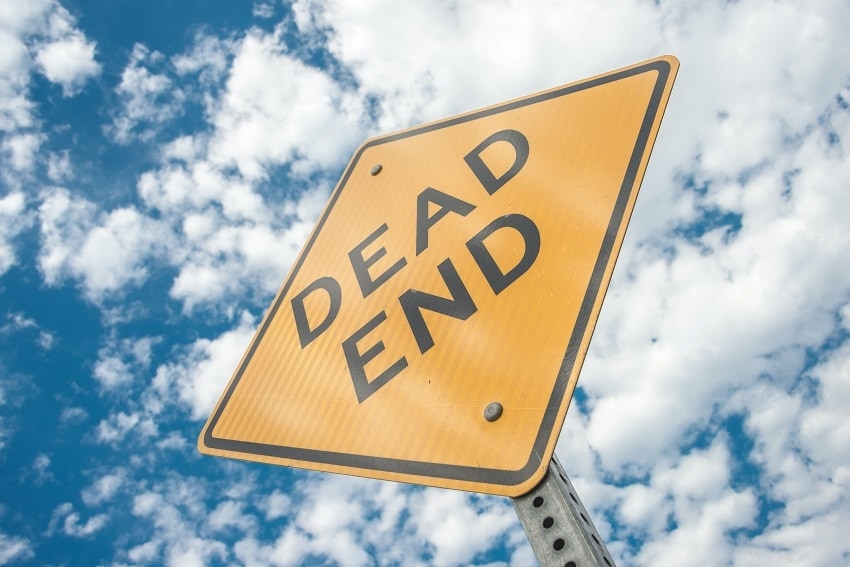 Across the country, divisiveness and discord have reigned supreme all year. Tune in to news about the makeup of the U.S. Supreme Court, the White House response to COVID-19, and other hot button topics, and you'll see Americans not only don't get along, but no longer seem to care whether they get along. All parties have their extremes, and a storyline played out in many states marked a crucial turning point in the future of the much-debated cash bail system, with Californians' historic vote on Proposition 25 earlier this month.
Watch What Happens With Prop 25 in California
A lot of what happens in America is driven by innovation in California. Entertainment, pop culture, technology and even the future of the U.S. cash bail system as we know it. If you're a bondsman toiling in Adams County, Broomfield County, Weld County, Denver, or anywhere else in Colorado, pay attention to what's happened recently in the Golden State. Your livelihood was under attack - and thankfully, Californians made the right call by rejecting Proposition 25.
Bail bonding as America has known it for more than 100 years is undergoing radical change and sweeping evolution, some good, some bad. People at the cusp of the cash bail debate fall into two camps: supporters of eliminating it, and people who want to reform and maintain the current system.
Proponents of ending cash bail, particularly in California, are primarily "civil rights groups and criminal justice reform advocates arguing that cash bail is unjust because it allows wealthy defendants to buy their way out of jail as they await trial, while poor defendants who are unable to post bond — disproportionately Black and Latinx — wind up stuck behind bars."
Some people who fall into this camp may have extreme ideas about the judicial system, but those who want to maintain the current system have their own "issues," too. Folks who advocate for bail bonds and tougher criminal penalties insist that looser bail rules may put public safety at risk.
What Did Proposition 25 Entail?
For those of us who earn a living as hardworking and honest bail bondsmen and women, California's Proposition 25 was a harbinger of doom in that state, our home turf of Colorado, and others across the country. Some states have decided to reform the cash bail system, rather than eliminating it altogether, but Golden State "progressives" decided to go for broke in the, potentially, worst way imaginable.
Here's how the Mercury News summed up Proposal 25: "if approved, criminal defendants would no longer post a cash bond to get out of jail before trial. Instead, their release would depend on the severity of charges they face and a "risk assessment" meant to determine whether they are likely to commit new crimes or fail to show up for court."
Other highlights of the proposal:
Most defendants booked into jail could be released within twelve hours of misdemeanor charges being filed.
"People charged with felonies and certain misdemeanor defendants — those accused of domestic violence, stalking or sex crimes, or who have a history of failing to appear in court, among other exceptions — would be held for up to 36 hours while the court conducts a risk assessment that would classify defendants as being a low, medium or high risk for committing new crimes or failing to show up for their court dates."
Defendants considered high risk would be ineligible for bail, with local judges having more discretion to determine whether low- or medium-risk defendants stay in jail or who can be released with monitoring.
One issue we're sensitive to is the amount of faith some lawmakers in Colorado and nationwide foist on risk assessment tools in the judicial system. Algorithms programmed by a human can have unintended biases and create problems that no one with a conscience should ignore.
What Can You Do?
To say we, as bail bonding professionals, have "skin" in the game is an understatement. Many of our brothers and sisters own or work for businesses that have been operated for decades by the same family. We pay taxes, support our families and local communities, and try to be upstanding, honorable people inside and outside of work.
But our livelihood is at stake with every threat to the cash bail system if bills like Proposition 25 eliminate the current system in one-fell swoop. We see the value in reform and evolution and encourage everyone in our line of work to become educated on this topic. Research and understand the legal nuances. Engage someone with a different point of view on how cash bail affects low-income and other defendants, and take some time, if possible, to read different studies for and against cash bail reform.
The other side of the debate we need to remain enlightened on is that ending cash bail or restricting how it's used has unintended consequences, and we shouldn't be hesitant to point this out when discussing the issue. For instance, since the state of New York implemented cash bail reform, some of its strongest supporters have publicly questioned its effectiveness. They point out high-profile instances where defendants got in trouble after the law went into effect:
A serial bank robber
A repeat burglar
A man accused of murder
Someone allegedly drunk who perpetrated a hit-and-run
And don't forget the case of Tiffany Harris, the poster-girl for the hazards of cash bail reform.
The bottom line is get involved. Be an advocate for change but cut through the emotions and truly understand both sides of the argument. Together, we can talk about cash bail in a constructive manner and find options everyone can live with.