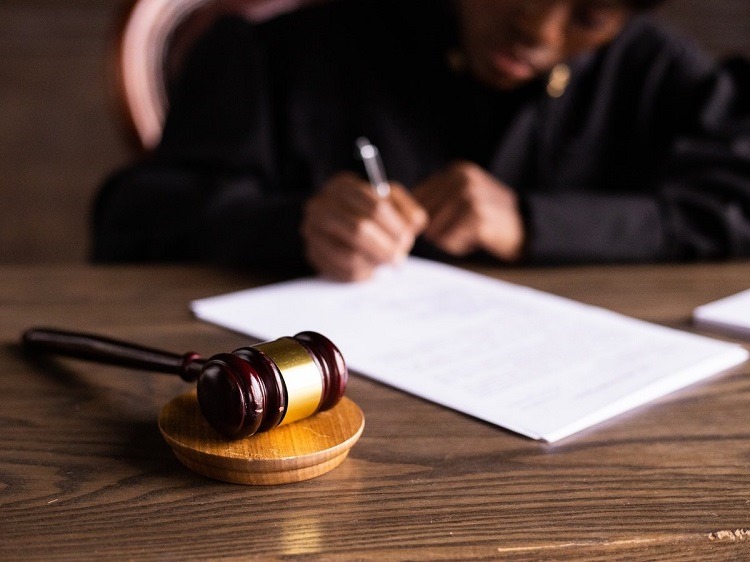 For the past several years, New York governor Hochul has been a vocal supporter of the Arnold Foundation and their efforts to eliminate the bail bond agent in New York. Her support goes back to when she was lieutenant governor and continued after she took over the big office when Andrew Cuomo was forced to resign last year.
Now, just two short months after accusing Republican lawmakers in Albany of "trying to politicize" the issue of bail reform and stating that she would not "cave to pressure" she caved to pressure out of concern for her political future. In mid-March, she put forth a bill that would make significant improvements to the state's catastrophic 2019 anti-bail company reform package that generated a huge uptick in crime and caused the new mayor of NYC to say he no longer felt safe riding the subway.
If her proposals are adopted New York police will have the right to hold someone who had been given a DAT (Desk Appearance Ticket) within the previous 18 months if they are arrested again. In fact, all second offenses will become bail-eligible. Meaning judges will be able to assign bail to repeat offenders rather than being compelled to release them as they are under the current bail reform law. Judges will also regain the ability to consider the dangerousness of an individual when deciding whether to hold them for trial or assign bail. That right had been gutted by the 2019 bill.
Why The Sudden Change Of Heart?
Kathy Hochul came to the governor's office not by ballot, but because her predecessor was accused by scores of women of unwanted sexual advances and inappropriate conduct. After taking office she enjoyed a brief honeymoon with the voters who were glad to have the Cuomo saga behind them. But the good feelings didn't last long.
A string of high-profile crimes committed by repeat offenders who had been released back onto New York City streets by the bail reform act shocked voters and led to calls to roll back that 2019 legislation. In one such incident, a man who had been arrested 44 times in the past - including 3 times since bail reform took hold - assaulted and smeared his own feces onto the face of a woman who refused his advances on a New York City subway platform.
The perp was held up as a poster boy for the 2019 bill and no matter how hard haters of the bail bond agent tried they could not separate his actions from their irresponsible legislation. Faced with international media scrutiny and near-unanimous public outrage Hochul realized she had to do something. After all, there is an election in November and she is facing stiff competition from within her own party, including from former governor Cuomo who has decided he's not a creep anymore.
Her response was a 10-point plan she insists is not politically motivated that will restore order to the streets. Besides giving judges the ability to consider the dangerousness of a given defendant and making repeat arrests bail-eligible as we mentioned above, Hochul's plan also:
Allows judges to set bail for certain gun-related offenses.
Makes subway crime like the feces incident subject to arrest instead of a DAT.
Seeks to roll back aspects of the "Raise the Age" statute that made it almost impossible to prosecute minors as adults regardless of the crime they were accused of.
The governor's proposal is far from perfect but it is the welcome shift toward common sense that people have been clamoring for. Still, just because the governor said all the right things doesn't mean anything will change, because given the degree of entrenched opposition in Albany it may all be nothing more than so much political theater.
The Legislative Problem
We would like to take the governor at her word when she says she wants to make meaningful changes that would help bring an end to New York's bail reform nightmare, but that's not easy to do. Why? Because it's entirely possible that the good governor surveyed the political landscape, determined that there was no chance the legislature would support rolling back the 2019 bail reform measures and decided she could look tough by coming out for a partial rollback of the 2019 law and then, when nothing happened, she could blame others. The bail reform that she long championed would be untouched and she would score political points with New York voters ahead of the November election.
Cynical? Sure. But assembly Speaker Carl Heastie said it was too easy to make the bail reform bill "a scapegoat" and then blamed the coronavirus for guys stealing cars and smearing feces on women's faces. And then there's this from Senate Majority Leader Andrea Stewart-Cousins "I think the general sense is nobody in our conference wants to go backward, absolutely not". As if ensuring public safety was backward thinking. So the odds that governor Hochul's 10-point plan will ever see the light of day seem remote, and you can bet she knows that.
So where will it all end? Who knows? But you don't need to own a bail bond company to know bail reform has been a complete and utter failure. And if you hope to retain affordable bail bonds in Adams County County, Broomfield County, Weld County or anywhere else in Colorado you should be watching what's happening in New York very closely.