Details

Written by Rapid Release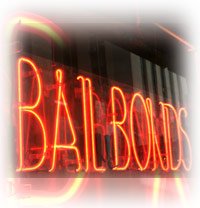 The United States legal system depends on a vast number of components working together as one cohesive unit in order for justice to take its course. Part of that is bail and bail bonding, where finances are provided – if necessary – on the part of a defendant by assigning collateral. The bail bonding process results in the defendant being allowed out of custody, helps assure the person will appear for court appearances or forfeit the bond, and allows the bondsman to collect a percentage of the bond money for performing certain services for the defendant and the legal system. To become a bail bondsman in Denver:
Determine if you qualify
If you want a career in Colorado Bail Bonds, there are certain qualifications you must meet. At the very least, you must be a Colorado resident 18 years-old or older, plus:
You must be lawfully present in the U.S.


You must have not been convicted of a felony in the last 10 years, or must not have completed parole, probation, or deferred sentence within the last 10 years from being released from jail.
Finally, you must be trustworthy, competent, financially responsible, and have a good personal and business reputation.