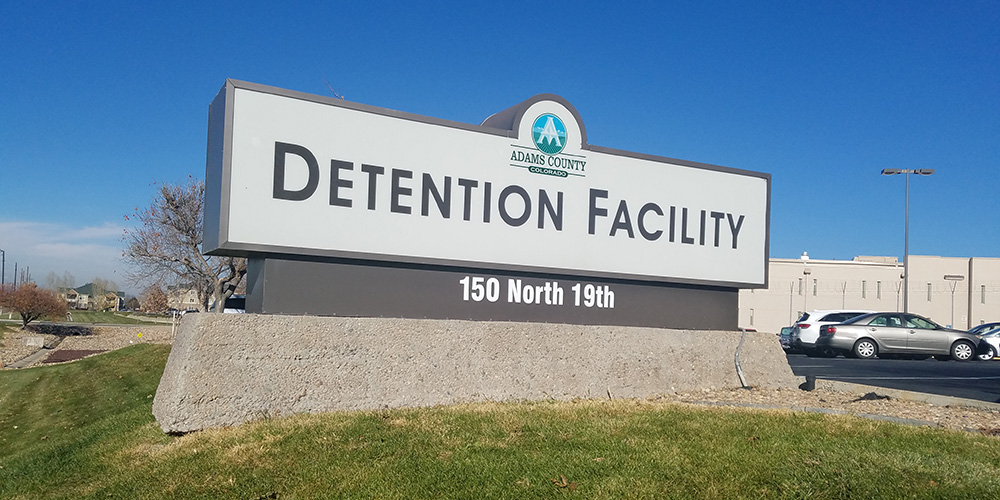 Getting detained or having a loved one detained in Adams County Jail can be scary for everyone involved. You likely have questions about the jail and what you can do to help your loved one while they are awaiting trial. The following information will hopefully help you put your mind at ease.
Adams County Facilities
The Adams County Detention Center is located at 150 N 19th Avenue in Brighton, CO. This facility encompasses the Municipal Counties of Bennet, Brighton, Commerce City, Federal Heights, Northglenn, Thornton, and Westminster. The Jail Division prides themselves on providing an adequate solution to detainees that have been incarcerated at the Adams County Detention Center. They provide a safe and humane environment for all detainees and are responsible for their movement, behavior and transportation.
Bail Bond Information
The bail process in Adams County works similar to the bonding process in the surrounding areas. A judge will set bail then once terms have been negotiated with the bail bondsman, the bail bonding agency can post the agreed upon amount after making an appointment with the jail to post the bond.
A majority of misdemeanors and some felonies allow for the defendant to be released on bail after paying the required $10.00 bail posting fee. Once the bail is posted in Adams County generally takes between 4 and 12 hours to get released.
After release, you will be required to abide by all the rules and regulation set by the court and the bail bondsman until your hearing date.
Adams County Jail Information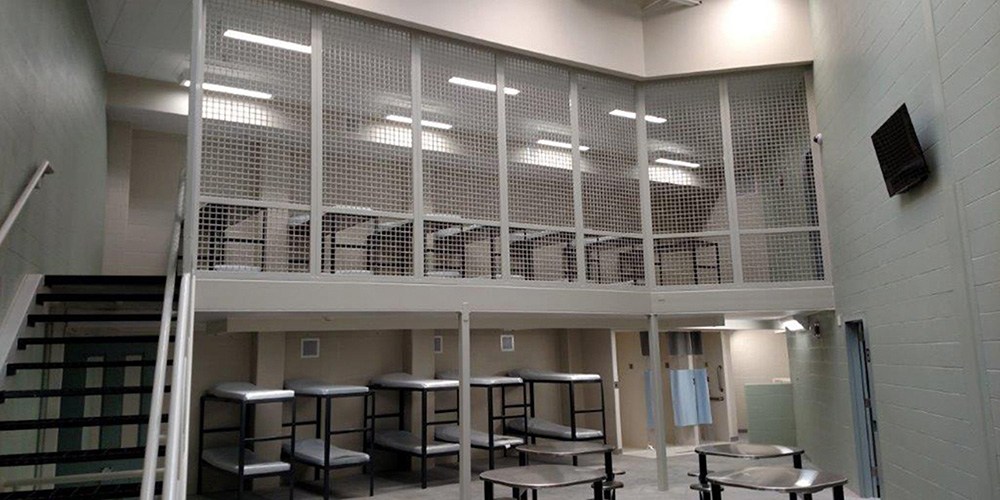 The best thing you can do for your loved one that has been arrested is to bail them out by contacting a qualified bail bond agent. However, in some cases that isn't an option, so the following information will help you while your loved one is incarcerated.
Visitation
For all loved ones that wish to visit an inmate currently incarcerated at Adams County Detention Center, you can do so either on-site or off-site (on-line). For both types of visits, they utilize the remote visitation software (iWebVisit.com) that allows you to interact with your loved one using a video chat software. For both on-site or off-site visits, you need to be a registered user of the iWebVisit.com which you can do either at the facility or at home. All standard off-site visits are charged a fee of $12.00 per 30 minutes and $25.00 per 30-minute interval for qualified professionals. Please check the visitation schedule to ensure you have the right time. For more information on this software go to https://www.adamssheriff.org/inmate-visitation
Putting Funds in Commissary Account
Another way to help your loved ones be a little more comfortable during this difficult time is to put funds into their commissary account. There are several different ways to do this, you can:
Call the toll-free number: 1-866-345-1884
Visit the secure website: https://www.accesscorrections.com
Visit the kiosk in the detention center
Or visiting Western Union
For more information visit https://www.adamssheriff.org/inmate-funds
Other Resources