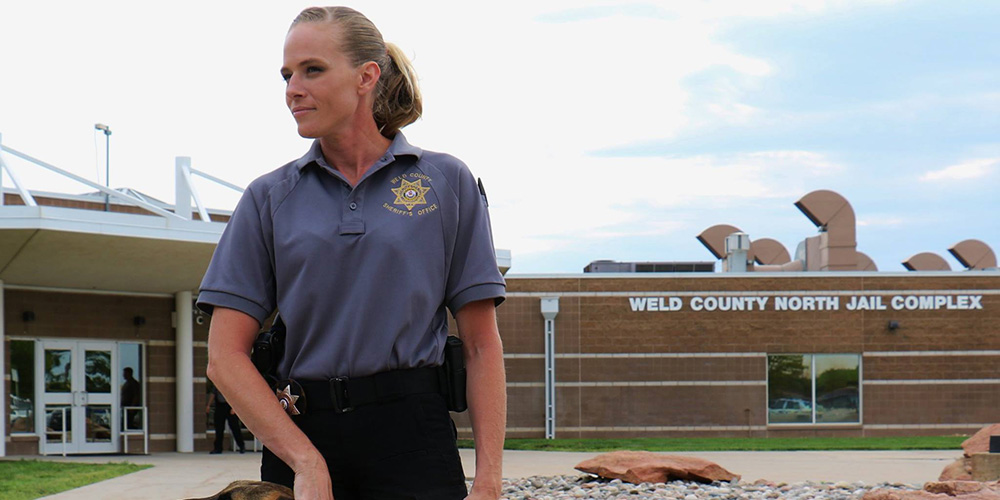 Weld County Facilities
Weld County covers approximately 4,000 square miles and is divided into 24 districts including: Brighton, Eaton, Erie, Evans, Firestone, Fort Lupton, Frederick, Garden City, Gilcrest, Greeley, Hudson, Johnstown, Keenesburg, Kersey, LaSalle, Lochbuie, Mead, Milliken, Northglenn, Nunn, Pierce, Platteville, Severance, Windsor. The Sheriff's Department itself divides the county into four distinct sections and patrol duties are rotated quarterly.
The Weld County Detention center is located in the most populated city, Greeley CO. Greeley itself is home to more than 95,000 people and serves as the seat of the county. Previously known as the "Union Colony" Greeley is the 12th most populated city in the state.
The Detention Center is capable of holding 850 inmates at one time. The Weld County Sherriff's Office staff works hard on ensuring that all inmates are provided a safe, humane and wholesome environment and that they are treated with respect and dignity.
Bail Bond Information
All detainees are charged a non-fundable $10.00 bond fee as well as a $30.00 booking fee. For most cases, anyone arrested at the Greeley Detention Center will be released by a bail bond set by the court. Although in some cases the detainee will need to see the judge before they can be released.
There are two ways a detainee can get released from jail, one by using a reliable bail bondsman and second way would be using cash, cashier's check out a money order.
All bail bonding appointments must be made prior to posting bail, the general release time is 2-6 hours after bail has been posted.
Jail Information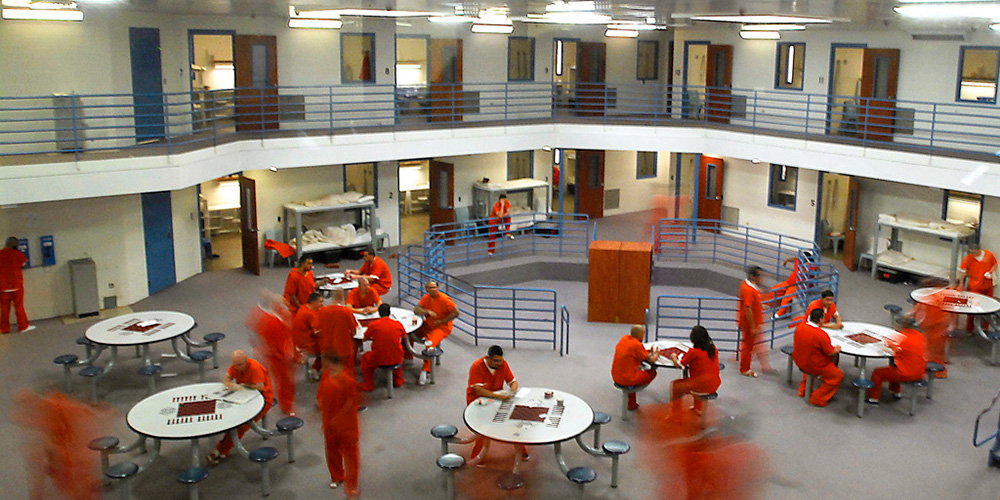 The best thing you can do for your loved one that has been arrested is to bail them out by contacting a qualified bail bond agent. However, in some cases that isn't an option, so the following information will help you while your loved one is incarcerated.
Visitation
If you are interested in visiting someone in jail at the Greeley Detention center, you must first make an appointment by calling (970) 304-6556. All appointments can be made up to a week in advanced. Please make sure to make the appointments during the hours of Monday 9AM-5PM and 7:00PM-10:00PM and Tuesday from 9:00AM-5:00PM.
All visitation is done using video visitation equipment and is limited 30 minutes per visit. All calls will be monitored and recorded. You will be required to bring a government approved ID or drivers license. All Visitors will be required to follow the Visitation Rules listed on the Weld County Website.
Putting Funds in Commissary Account
Many loved ones want to ease the burden of being in jail by depositing funds into their friend or family's commissary account. This will allow them the opportunity to purchase things that are not provided by the jail such as snacks, playing cards, deodorant, portable radios etc. To deposit funds, you can either mail in a money order or use the Access SecureDeposit method by using the lobby kiosk, over the phone of online.
For all methods that use the Access SecureDeposits you will be charged a $4.00 transaction fee. All options are available 24/7 and debit cards, and credit cards. To use the Lobby Kiosk simply visit the detention center lobby (note: this option also allows cash deposits), for phone deposit call the bi-lingual Customer Service Center at 1-866-345-1884, or go online at www.inmatedeposits.com.
Other Resources