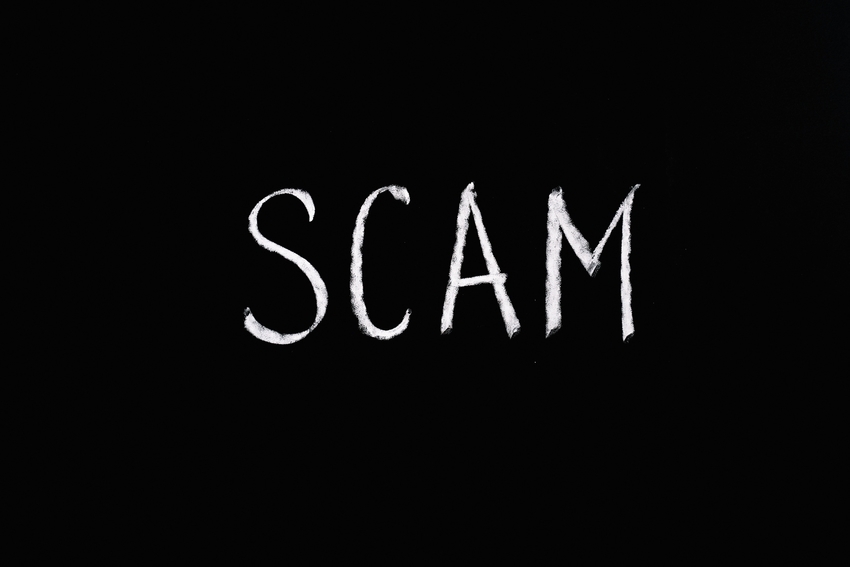 Reforming the American cash bail system is no small task. Even as bail bonds professionals with decades of collective experience, we understand the need for change. Getting antiquated laws off the books, upgrading technology, improving existing processes, are all part and parcel of making the system better for everyone. We're not in favor of abolishing something that's supported the U.S. judicial system for 100-plus years, but we recognize the actions of a few bad actors make us all look bad.
Here Are Some Warning Signs
If you're unfortunately in a position where you or a loved one need help from a bondsman in Adams County, Broomfield County, Weld County, or anywhere else in Colorado, you should educate yourself on what to avoid in the bail bonding industry. As with any profession, you may come across a fake. In your search for a reputable bail bondsmen, beware of the following warning signs.
Avoid any bondsman (or woman) in Colorado who comes across as a "lurker." Run away fast if a potential bail bond professional approaches you in the courthouse or jail and talks about posting bond for you for a low fee. Legitimate bail bonds companies take a "wait and see" approach, assuming you'll initiate first contact once you know how much your bail will cost.
A fee that's too good to be true. If a bondsman approaches you with a fee that seems too low to be real, you're probably right. Legitimate companies are allowed by law to charge a nonrefundable fee of up to 10 percent of the whole bail amount. Also, the government dictates what percentage a company can charge.
Watch for the "over-promise." A red flag should go off in your mind if a bail bonds professional promises to cover your bail because he or she has a "unique" rapport with the judge.
A bail bondsman who offers to work with you but avoids showing you his or her license.
We Can Offer Some Tips
Thankfully, years of experience and training mean we can offer helpful tips if you need a bail bondsman in your corner. While we can offer advice, don't discount the power of intuition and how you feel about a bondsman after an initial meeting. That being said:
Tip #1. Do some research whenever possible, especially if a bondsman reaches out to you. Your goal is to stay out of jail, but also to have a bondsman or woman prove his or her legitimacy. Remember that it's illegal for a bail bonding professional to obtain your booking information without your permission.
Tip #2. Be wary of requests for wire transfers, especially if a bonding agent has filled out the proper paperwork. Always ask what's happening, why a wire transfer is necessary, and get information you need to make an informed decision. None of this is unreasonable, and a reputable bondsman should answer your questions without hesitation.
Tip #3. Would a family member you haven't heard from in years suddenly reach out to you if you're in jail and offer to cover your bail? Probably not. If you get a call, text, or email from a purported family member, try and verify that person's story – and ask what would compel him to help?
Tip #4. If you have questions about bail, but don't have immediate access to an attorney, then ask the court or someone at the jail to let you talk with an advocate. This person should have some legal training and experience and be able to offer sound advice.
Like any profession, bail bonding has its share of less than reputable agents who prey on the destitute and ill-informed. Our advice? Don't be either. Stay out of trouble, but if need be, work with a legitimate bail bondsman whenever possible.
Here's What Happens When You're Arrested and Booked
It's important to remember that law enforcement and the judicial system doesn't always work like what you see on cable or reality television programs. Encounters with police can end badly and many defendants who go before a judge have been arrested with cause. Some defendants walk free without posting bail, others who can afford to pay do, while some who can't post bail end up in jail. So what happens when you've been arrested and booked?
If you've arrested by a police officer or sheriff in Colorado, you'll be handcuffed, read your Miranda Rights and placed into the back of a squad car or other police vehicle. In most cases, the police will transport you to one of Colorado's local, county, or state jail facilities to be booked and processed. If you suffer from an underlying medical issue, or if you're on medication, you may be taken instead to a medical facility for treatment.
Once you've arrived at the jail, you'll be photographed, interviewed, and fingerprinted. Don't expect a quick process or tell a loved one you'll be home for dinner. The booking process often takes between four and six hours start to finish once your fingerprints are taken. The reason it takes so long is because your fingerprints are compared to a national database to determine whether you have any pending arrest warrants. Once the warrant review is finished, you'll be allowed to post bail or contact a bondsman to give you the funds for bail.
Once the bail bonds are received, getting released depends on the jail where you're being held at. Release times may last from 30 minutes to several hours dependent on jail size and how busy the facility is when you're there.