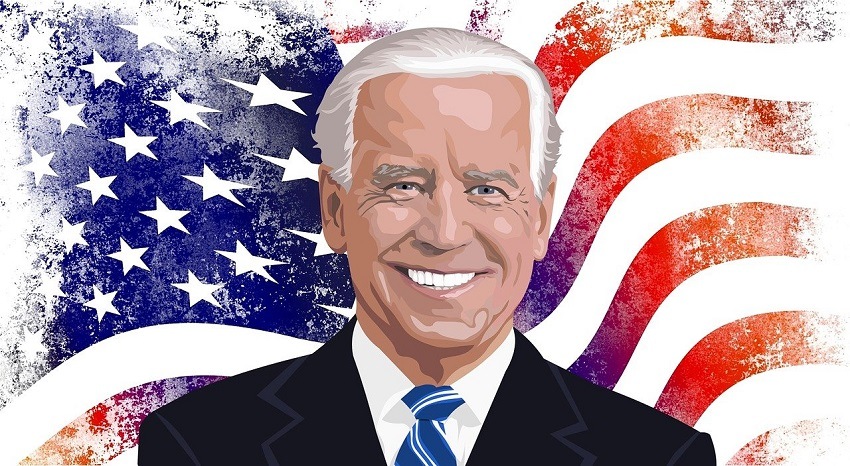 Now that Prop. 25 in California has been soundly defeated, there is only one thing for supporters of the "end cash bail" movement to do, and that is to find another weapon or loophole to win their unholy war. Because the country has been living in something resembling an alternate reality for the last four years, it is not too hard to imagine where the aggrieved will go next to achieve their goals. Bondsmen everywhere, pay attention to current events.
W.W.J.D.?
The "J" we are referring to is newly elected Democratic U.S. President Joe Biden. With effective power over the U.S. House of Representatives and Senate thanks to Democratic majorities, you would think he would have an easy time getting his agenda passed. But that may not be the case. As an elder statesman with nearly 50 years as a public servant, and one who was successful in bridging ideological gaps between political parties, President Biden nonetheless has the kind of political gravitas and respect his immediate predecessor did not.
As a President taking over during the worst public health crisis in more than 100 years, and with more than 387,000 American deaths since last March, Joe Biden has a lot of work to do. He wants to continue finding common ground with Republicans and understands the value of compromise on both sides. Though his record on criminal justice reform during the Clinton administration was questionable, President Biden wields some power to influence federal, state, and local law enforcement.
And for those unaware, the second round of the Biden-supported HEROES ACT of last fall called for an end to cash bail. It failed to pass, before being replaced by a $900 billion relief package in December. Though President Biden has the luxury of issuing Executive Orders to avoid Congress, as his predecessor did mostly relentlessly, he likely will not use such a strategy in the near-term.
The Rise and Fall of Proposition 25
So what happened with the now infamous Proposition 25 in California that got so much press coverage last year before going up in flames this past November? According to the experts at Ballotpedia:
"California Proposition 25, the Replace Cash Bail with Risk Assessments Referendum, was on the ballot in California as a veto referendum on November 3, 2020. Proposition 25 was defeated, repealing the law.
"A 'yes' vote was to uphold the contested legislation, Senate Bill 10 (SB 10), which would have replaced cash bail with risk assessments for detained suspects awaiting trials.
"A 'no' vote was to repeal the contested legislation, Senate Bill 10 (SB 10), thus keeping in place the use of cash bail for detained suspects awaiting trials."
Like their brothers-in-arms in California, bail bonding professionals in Adams County, Broomfield County, Weld County, and elsewhere in Denver let out subdued sighs of relief as the bill failed. Falsely demonized as contributing to the problems associated with the cash bail system, bail bonding workers can take heart – 55.4 percent of voters in California opted for "No" at the ballot box.
And why was Prop 25 so soundly defeated? For many reasons, but perhaps simply because after having watched, read, and listened to news accounts of defendants who committed crimes after being released pre-trial after having posted little or no bail money, they were fed up with the argument that cash bail is pure evil. Alternatives to cash bail, in this case highly suspect pre-trial risk assessment tools, are no longer looked upon as favorably as they once were. Cash bail may be a decrepit system in need of rejuvenation, but its prospects for survival are no less than computer-based algorithms that exacerbate racial and gender bias in the U.S. criminal justice system. The future is clearly unknown.
What's Going On In Colorado?
Perhaps state legislators in Colorado are paying attention to the news, not only of what transpired with the vote on Prop 25, but also crime waves in New York and elsewhere as law enforcement and the public grapple with the hazards of eliminating cash bail.
Later this year, a bill is being prepared that would restrict when police can arrest someone, and severely limit the use of cash bail:
"It also prohibits courts from issuing cash bonds in such cases "unless the court finds the defendant will flee prosecution or seriously harm another person."
"Instead, courts are required to issue personal recognizance bonds for such charges as well as for failure to appear, unless the defendant has "3 or more failures to appear in the case." The personal recognizance requirement also applies to violations of conditions of pretrial release or a probation hearing "unless it is based on a commission of a new crime."
As bail bond followers suspected, the American Civil Liberties Union had influence in drafting the bill and will likely serve as an unofficial spokesman for Colorado legislators who vote in its favor.
If you are a law-abiding resident of Colorado, pay attention to what is happening with the "end the cash bail" movement. New York's experiment has been less than successful and ending cash bail in that state, as well as the ongoing pandemic, could cost Governor Cuomo his job. Apparently, there is a "furious citizen backlash to New York's recent attempt at abolishing most cash bail," according to Politico writer Jamiles Larety who "asked Stan Hilkey, executive director of the Colorado Department of Public Safety about the potential effects on bail reform of releasing arrestees due to COVID-19 concerns" in July in Politico.