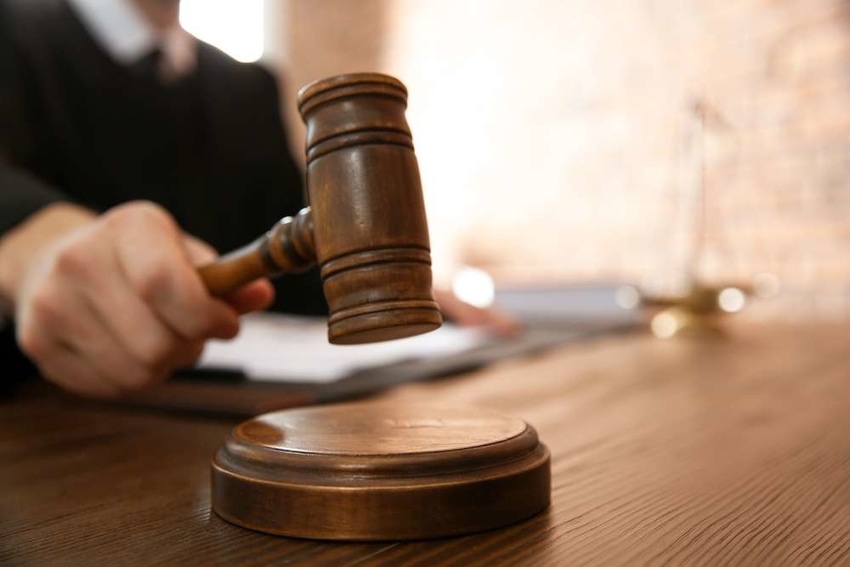 The debate about bail bonds reform across the United States is kind of like what's going on with the Coronavirus. People need to pay attention because of potentially deadly consequences, take care of themselves and fellow man, and exercise caution. Without overreacting! Because not every preventive measure works as intended.
It Takes Balls AND a Gavel
Here's the theory. American prisons and jails are bursting at the seams with convicted criminals – violent and non-violent – and it's become a burden to taxpayers in every Podunk city and village from East to West, North to South. And the bail system is unfair to some defendants because they can't afford to pay to be released until the next step in the process.
Lawmakers in some states are passing new laws to seriously curtail the bail bonding industry, like New Jersey and New York, ignoring the after-the-fact facts about lawbreakers continuing to break the law while out on "no pay" bail guidelines. But some judges use their gavels like a hammer when pushed around too much.
Take Long Island Judge David McAndrews, for instance. Looks like a nice guy in his promo photo, but he's a bit of a rebel, believing in caution when needed. As reported in The New York Post in late January:
"A Long Island judge intentionally ignored the state's controversial bail-reform law and refused to release a defendant he deemed a "menace to society," The Post has learned.
"Nassau County District Judge David McAndrews admitted in court that accused two-time bank robber Romell Nellis wasn't charged with a "bondable or bail offense" — but still ordered him held on $10,000 cash or $20,000 bond.
"I don't want you walking around my neighborhood," McAndrews told Nellis, according to a transcript of the Jan. 9 hearing in Hempstead."
Ooof. But the judge was overruled by another judge.
Some Lawmakers Don't Get It...
The other judge goofed, with "goofed" being a secret judicial term when one judge acts, ignoring the common sense and human nature lurking within the minds and hearts of certain criminals. McAndrews may have said "Told you so" behind the other judge's back. Guess what happened?
Yep, you're right. Mr. Nellis was released without bail and cut off his ankle tether. But that wasn't a criminal act, was it?
Some lawmakers have been swayed by well-meaning protestors and family members of those in custody who couldn't afford bail, but their decisions wreak of lack of common sense and knee-jerk reactions without thinking for even a minute about practical issues, like the cost of no-bail policies to a bondsman, and how communities will pay for these laws.
Folks in Adams County, Broomfield County, Weld County, and Denver are probably all shaking their heads in disbelief.
Remember, reports out of New Jersey are mixed, at best. Proponents of that state's bail reform insist it's a testament to the better angels in all of us, but bristle when facts are published stating the system's burned through nearly $300 million in less than three years, and the whole thing may be bankrupt in 2021.
…Even When the Results Speak for Themselves
Mr. Nellis, of course, is still on the lam, and his case file — bursting with instances of repeatedly breaking the law — mirrors the history of other criminals who benefited from liberal no-bail policies. Here are just a few:
Tiffany Harris. As reported by The New York Post: "The Brooklyn woman accused of assaulting several Jewish victims — only to be released twice thanks to new bail laws — has now been hit with felony hate-crime charges." Yep, she was released without bail.
Eugene Webb. The homeless defendant was released without bail after being "accused of randomly battering three women in violent Manhattan street attacks was cut loose without bail Friday over the objection of prosecutors," as reported in the NY Daily News.
On Second Thought…
Maybe it's true that you "can't make a silk purse out of a sow's ear" when it comes to reforming the bail bond system in America. But still? Judges and magistrates used to be empowered to remand a defendant to jail without bail if the circumstances called for it, but now things are murky. Kind of like the Hudson River, which brings us back to New York, the epicenter of the whole "Ok, maybe we should've thought about this a second time" movement.
Lawmakers in New York of all political persuasions, from Gov. Andrew Cuomo on down, are starting to actually have second thoughts about bail reform in that state, and maybe their concern will light a flame of unease in other states, like West Virginia.
A few days after the New York law took effect, there were crimes all over which people took notice of very quickly thanks to perpetrators like the Harris and Webb. In fact, Staten Island Assembly member Nicole Malliotakis went on Fox News and told talking head Tucker Carlson that if the law doesn't get modified, "There's going to be blood on Governor Cuomo's hands."
…Maybe Think Again?
So if a carpenter can follow the age-old tradition of "measure twice, cut once," why can't lawmakers do the same when it comes to bail bond reform? Sometimes, pride in judicial purity can lead to dark places and unintended consequences.
Cuomo and others are considering modifications to the law. Some Empire State lawmakers are steadfastly clinging to the notion that moving to "eliminate cash bail completely" as described by New York State Assemblyman Dan Quart is the right way to go. How will reform be paid for, and by whom?