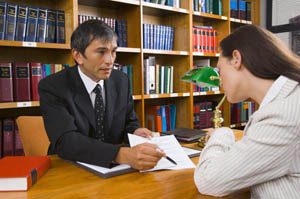 For someone who's been arrested, there's more to navigating the Colorado judicial system than understanding how Denver Bail Bonds work. Knowing what to expect when arrested, what time spent is like in the Denver city jail, and how the judicial system itself works can be extremely intimidating.

Most people don't have the expertise for all of these things, in which case talking with a defense attorney may be a good thing. Unless a defendant has hired a private attorney, the court will provide a public defender to help the accused understand the legal system and how bail bonds in Denver Colorado work. But whether a public defender has been provided, or the accused hires one, a number of questions should be asked up front.
How long have you been practicing in Colorado or this particular jurisdiction? Never underestimate the importance of an attorney's experience working with the local court where your case will be heard. An experienced lawyer who may be familiar with the judge, magistrate, and crime for which a defendant has been accused is very important when thinking of hiring someone.


How many cases involving charges like mine have you handled? Defense attorneys are not all created equal. Some are more competant in the nuances of corporate law, defending small and large companies when sued for criminal negligence or some other offense. Some deal exclusively with homicide cases, which others have experience handling cases where a defendant has been arrested for driving under the influence of alcohol or drugs. If you've been arrested for breaking into a store, it may not be a good idea to hire an attorney fresh out of college who specializes in intellectual property rights.


How would you analyze my case? Even when meeting a potential defense attorney for the first time, it's not too early to talk about the circumstances of your arrest and other details. This will give a lawyer the chance to formulate a high level defense strategy, and discuss that with you in some detail. If a lawyer can't provide an initial impression of what you can expect in court based on what he or she has been told, then it's time to look around for other legal expertise.


What's your fee? This is a very important question to ask. Some attorneys charge an hourly rate, while others charge a flat fee. In either case, don't be hesitant to ask for specifics. At this point, it's reasonable to ask how the attorney expects to be paid, such as all at once, in installments, or after the case has been settled. Also ask if there are other fees or expenses you'll be expected to pay for.


Will anyone else be working on my case? Many well known and experienced defense lawyers have partners or other staff who work on their behalf, especially for smaller cases. Ask specifically if the lawyer will be working on your case and if not, why? What other attorney will be working your case? What is his or her experience with these sorts of cases? Unfortunately, many defense attorneys are just a "face," relying on junior attorneys or partners to do all the leg work and heavy lifting for them. You want someone you can trust, who'll be there from start to finish.


Is our initial consultation free? For expenses and fees, a defendant needs to know up front if he or she is being charged the minute the lawyer starts talking.
A bail bondsman Denver can provide many useful services, but legal questions should always be reserved for a lawyer.