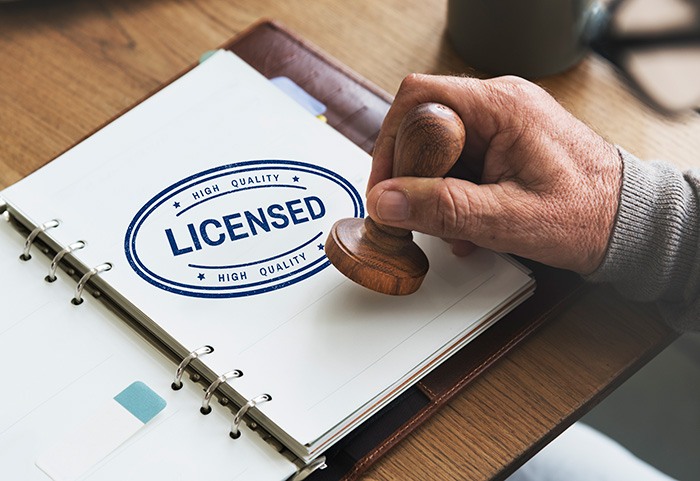 People who are licensed to sell Denver Bail Bonds are essentially insurance agents or producers who deal in Surety Bonds. According to the Surety & Fidelity Association of America, a surety bond is a promise that one party will pay another party a certain amount of money if the first party fails to meet a specified obligation – like showing up for a court date in the case of legal proceedings for someone out on bail from the Denver City jail.
Accordingly, a surety bond is a contract between at least three parties:
The party or person who is the recipient of an obligation,


The primary party or person who will be performing the stated obligation (showing up in court), and


The surety, who assures the first party that the primary party can perform the duty.
To sell Colorado Bail Bonds anywhere in the state, a person must have a Colorado Bail Bonding Agent Producer License, signifying he or she is qualified to sell bail bonds. There are two authority types an agent may apply for: A Surety Bail Bonding Agent, and a Professional Cash Bail Agent.
In all cases where someone wants to sell bail bonds in Aurora, he or she must:
Be a Colorado resident.


Be lawfully present in the United States.


Be 18 years of age or older.


Be trustworthy and have a solid professional reputation.


Not have been convicted of a felony in the last 10 years, or completed probation or a deferred sentence for a felony within 10 years of release.
Educational and Testing Requirements for Bail Bondsman Licensing
As with many professions, selling Denver, CO Bail Bonds requires certain educational and testing standards are first met:
Completion of pre-licensing training, specifically a course in Bail Bond Pre-licensing, which lasts eight hours, and Bail Recovery Pre-licensing, a 16 hour course. In all cases, licensing is handled by the State of Colorado Insurance Department and administered by Pearson VUE. These courses are not free and require the purchase of study materials.


Completion of the licensing examination, in which passing scores of 75 or higher are valid for one year following the test.


Completion of all required licensing documentation, which differs for Surety Bail Bonding Agents and Professional Cash Bail Agents working bail bonds in Denver Colorado.
Legal Status Bail Bond Requirements
According to the Colorado Licensing Examination Bail Bonding Agent Candidate Handbook, several different forms of picture IDs can be presented at the time of testing:
Any Colorado driver's license, permit, or identification card.


An out of state issues photo driver's license, driver's permit, or photo identification card.


Valid foreign passport stamped with "Processed for I-551."


Valid I-551 Resident Alien or Permanent Resident card.


Valid foreign passport stamped with "I-94" and an "until" date.


Valid I-94 issued by the Canadian government, or driver's license or ID card.


Valid Temporary Resident card.


Valid I-94 with refugee/asylum stamp.


Valid 1688B or 1776 Employment Authorization card.


Valid U.S. military ID.


Tribal identification card.


Certificate of nationalization with photo.


Certificate of U.S. citizenship.


U.S. government issued passport along with a social security card, marriage, divorce, or separation certificate or state of Colorado or federal income tax return.


Colorado Department of Corrections Inmate Identification Card with a social security card issued by the U.S. government.
It's vital for anyone interested in becoming a bondsman in Colorado not only to meet education and training requirements, but also be a contributor to the legal system for everyone's benefit.