Questions to Ask Yourself Before Becoming a Colorado Bail Bondsman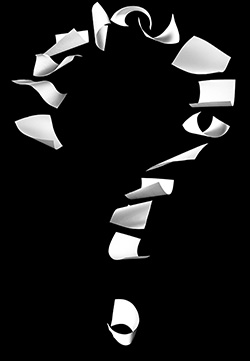 If you're interested in a career in Denver Bail Bonds, the first thing you need to realize is this career isn't like the movies. Your job likely will not involve tracking a defendant cross country to make sure he or she returns for trial. Instead, you may spend more time at Denver County Jail picking someone up and acting as a limousine service more than anything else. There will be some excitement just as there is with any job at one time or another, but forget about car chases, bar fights, or middle of the night air travel to deliver someone safely to federal custody.
Collecting on bail bonds in Denver Colorado can be downright boring sometimes, so here are several questions you should ask a professional bail bondsman in Denver before jumping into this career.
I'm interested in a career as an immigration bondsman in Denver. How do bonds work? Bail bonds help to assure a defendant shows up in court as scheduled. Anyone who has been arrested and placed under what's called a "secured bond" can be released from custody by paying the full amount of the bond in cash, signed by a person who has enough property to cover the amount of the bond, or by a bail agent.
Does a bail bondsman carry a gun? A bail bondsman can carry a gun with the proper licensing just like any other resident. A class to be certified for carrying a concealed weapon is highly recommended.
If I'm employed as a bail bondsman, will I actually have to hunt down and locate a defendant who's jumped bail? If you're the bail bondsman responsible for making sure that person shows up in court, then yes. It is your responsibility to locate the defendant and return that person to court, or forfeit the fee you'd collect from the bond. In Colorado, that's 15 percent or a minimum of $50. You can hire a bounty hunter to do the leg work for you. These bail enforcers have the responsibility to locate, arrest, and return the accused person to court on behalf of the bail bondsman and charge a fee for services.
I've watched a few episodes of a reality television show about bail bondsman. Is there a code of ethics involved? It seems very Wild West. Of course there's a code of ethics, just as there is with any other profession. The code of ethics outlines the bond agents' duties regarding their community, clients, and competition between bondsman. A bail bondsman is obligated to assess a case and decide honestly whether he or she can handle it and, if not, decline the opportunity. A bondsman has to follow the law in all cases, and should never discriminate against a client based on race, religion, or national origin. The bond agent should also operate fairly to avoid conflicts with other bondsmen, and be honest when dealing with clients.
What is the hardest part about being a bail bondsman? Any bondsman will tell you the most difficult part of the job is skip tracing. That's when a defendant skips out on bail and makes every effort to disappear. Some people are really good at that, and it may takes weeks or longer to track someone down and return that person to jail or for a court appearance.
Working in Denver, CO Bail Bonds is a tough, strenuous job that can be rewarding and challenging. But like other jobs, the key to success is knowledge, experience, and enjoying what you do.
How to Become a Bail Bondsman in Colorado
The United States legal system depends on a vast number of components working together as one cohesive unit in order for justice to take its course. Part of that is bail and bail bonding, where finances are provided – if necessary – on the part of a defendant by assigning collateral. The bail bonding process results in the defendant being allowed out of custody, helps assure the person will appear for court appearances or forfeit the bond, and allows the bondsman to collect a percentage of the bond money for performing certain services for the defendant and the legal system. To become a bail bondsman in Denver:
Determine if you qualify to be a Colorado Bail Bondsman
If you want a career in Colorado Bail Bonds, there are certain qualifications you must meet. At the very least, you must be a Colorado resident 18 years-old or older, plus:
You must be lawfully present in the U.S.
You must have not been convicted of a felony in the last 10 years, or must not have completed parole, probation, or deferred sentence within the last 10 years from being released from jail.
Finally, you must be trustworthy, competent, financially responsible, and have a good personal and business reputation.
Prepare for the Bail Bond Exam
Dealing in Denver Bail Bonds as a bail bondsman requires that you have specific licensing and certification, which means you need to prepare for the appropriate exam. In the state of Colorado, this is handled through the Division of Insurance through the Department of Regulatory Agencies (DORA). Testing is administered by Pearson VUE on behalf of the state, and the VUE website contains links to Licensing and Certification Fulfillment Services, Colorado, Insurance, Examinations – Bail Bonds, and Pre-licensing Provider and Course Listing. There may be fees to obtain official test preparation materials.
It is required that anyone who wants to be a bail bondsman in Colorado first pass pre-licensing training before taking the certification exam. The Bail Bond Pre-Licensing course is eight hours; the Bail Recovery course, 16.
Take the Bail Bond Exam
As stated, the exam is administered by Pearson VUE on behalf of the state of Colorado.
New candidates for a career as a Denver Colorado Bail Bondsman must pass the Pearson VUE exam as described in the Candidate Handbook.
The passing score for the Bail Bond Examination is 75, good for one year.
Complete other documentation or provide other information, such as proof of the pre-licensing courses, finger prints, and a full face photograph.
Candidates who don't pass the exam can re-take it as often as possible, though they must wait 24 hours between tests and pay the same fees as for the original exam.
What to Bring
Candidates who wish to take the exam must provide an Acceptable Form of Candidate Identification and Proof of Completion of Pre-licensing Training for the Bail Bonding Agent and Bail Recovery Courses.
Two signed forms of identification are required and can include Primary forms of ID with a non-expired photograph and signature:
Government issued driver's license.
U.S. Department of State driver's license.
U.S. Learner's permit.
National/State/Country ID card.
Passport or Passport Card.
Military ID or Military ID for spouses or dependants.
Alien Registration card.
Secondary forms of ID may include the following signed:
U.S. Social Security Card.
ATM Debit or Credit Card.
Any form of ID on the primary list
Becoming a bail bondsman in Colorado can be difficult, but with the proper training and desire, passing the certification exams can lead to a worthwhile and exciting career.