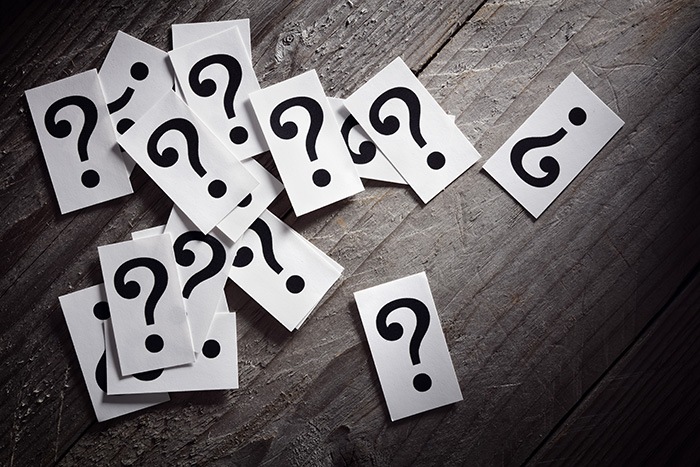 When a person hires a company or individual, they do so based on factors like trust, knowledge, experience, and reliability. Comfort level is a huge part of the equation, too. How often, for instance, have you gone shopping for furniture, made it just inside the store, then get deluged by a bee line of hungry sales associates looking for their next commission? If you've judged the situation correctly, you leave within minutes and go elsewhere. The same holds true if you're ever in the need for a Denver Bail Bonds company. You want someone you can trust, but how do you know who's experienced and trustworthy enough to lead you through the bail process at the Denver County jail?
Questions to Ask your Bondsman
You ask questions, lots of them. Here are five that we recommend clients ask of any bail bondsman in Denver they're thinking of hiring.
Are you listed with the local Better Business Bureau (BBB) office, and where can I see that information? Not all Arapahoe County Bail Bonds companies are listed with their local BBB office, and it makes you wonder why. The BBB is the sort of organization a company should want to belong to because membership engenders public trust and demonstrates that a company is willing to listen to complaints and get them resolved in a timely and satisfactory manner. It's a sign of trust. This is where you do a bit of research. Check online with the BBB if possible and see if there have been complaints about the bail bondsman you're interested in, how they were resolved, and how quickly. Also check on their rating. If a bail bondsman says he's got a AAA rating with the BBB, but you find out it's really a B, then you have reason to look elsewhere.


What do you charge for a bail bond and why? In Colorado, the typical charge for a bail bond is up to 15 percent the value of bail. If your bail is set at $10,000, the bondsman would charge you $1,500. And don't fall victim to a bondsman who offers to work with you for a considerably lesser fee or on a payment basis. Remember that you get what you pay for and, unfortunately, fraud exists within bail bonds in Denver Colorado just like with any industry anywhere else.


I don't understand how the bail bonds process works. Can you educate me? This is another good question. A knowledgeable, experienced, and reputable bail bonds company should always help educate their clients on how this process works and what to expect from it. Never enter a business relationship with a company who fends off this kind of question with "Don't worry, we've got it all under control."


Are you licensed? All bail bonds companies, bondsmen, and bounty hunters have to be licensed to practice their craft in the state of Colorado. Ask to see their licensing information, and validate it with the state of Colorado Insurance Division.
One final question: How fast can you get me (or a friend or loved one) out of jail? A reputable bail bonds company knows how long their part of the job can take, but the most experienced will never presume to give an exact timeline as to when a defendant will be out on bail. The judicial system is unpredictable, and many things could delay someone being released on bail in a timely manner, such as a judge being ill, or even the jail computer system going down preventing paper work from being processed.